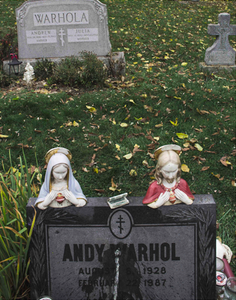 "Peeing on Warhol's Grave"

inkjet on canvas
110cm x 150cm
2013

More than 40 sold! This piece documents one of those moments in life where you are in art school and you are really feeling fed up, so you decide to go take a trip to pee on Warhol's grave all the way in 
Castle Shannon, PA. Thinking hmm this would be good for a critique... It WAS and its for sale@! Be there with me in this POV shot!

Anyways, I did it, it's done. He probably liked it. He used to make his studio assistants pee on his work. So no disrespect okay.
Each poster is signed by me, Jason Guo. It's printed on some nice paper :) You will be v satisfied.